MARITIME LOGISTICS ACADEMY
Section has not been found.
Ship Building 
Marine Fitter and Rigger

Brief Job Description:
Marine Fitter & Rigger fits components of machinery in fixed positions including fabrication of nonstandard parts needed for machine parts assembly. He also sets up ship's equipment with ropes, pulleys, winches and cables. Also responsible for guiding the cargo through narrow spaces or into storage. 
Personal Attributes: The individual must have responsibility to organize own work within defined limit. He should have basic communication (written and oral), arithmetic skills. Also, understanding the initiative to improve efficiency and effectiveness in work.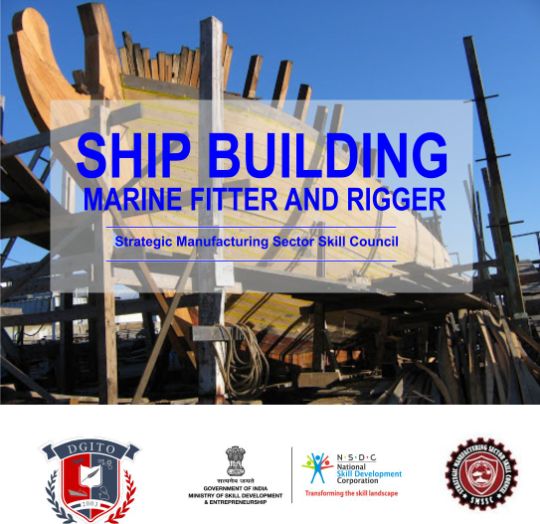 Ship Building 
Marine Fitter and Rigger

Brief Job Description:
 marine piping & engineering is responsible for designing the piping structures of ship including development of diagrams for layout and formulation of system design for piping network in a ship.
Personal Attributes: He should be able to work effectively within a design team environment. He should have excellent communication and interpersonal skills, strong attention to detail and accuracy, good logical, mathematical and presentation skills. Also, understanding the need to take initiative and manage self and work to improve efficiency and effectiveness.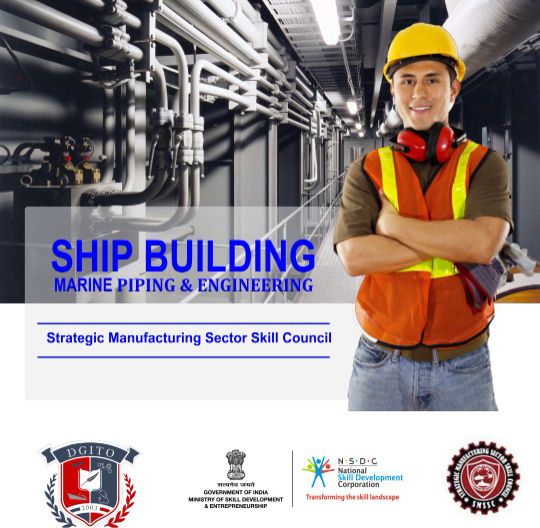 DIPLOMA | UG/BBA | PG/MBA
Shipping and Logistic Management

Shipping industry plays a vital role in international trade and due to this it offers interesting and diverse career opportunities. The area of logistics deals with commercial activities of transporting and receiving goods to and from customers at national or international level. MBA course in Logistics and Shipping Management clubs the logistic aspects of the business with managerial skill required in shipping/cargo related industries. The PG / MBA course which deals with industry specific knowledge and skills that students should have in order to make a significant contribution to the organization in which they would be working. At its core the course aims at bridging the gap of skilled and qualified professional that are required in the respective domain by nurturing the young graduates with industry relevant and market specific knowledge base so, that they can make a contribution through its application and at the same time would be able to enhance their employability prospects.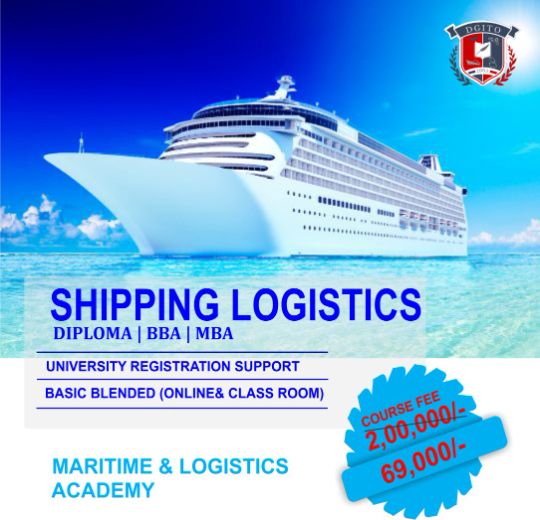 Become aN
Employee 
EXECUTIVE SECRETARY
HR- NATIONAL HEAD 

OPERATIONS- NATIONAL HEAD 

BRANCH MANAGER 

EXECUTIVE (BPO VOICE) 

BECOME

 
A Student 
explore more than 100 courses from DGITO
Hotel Management Courses
Aviation Courses
IT & ITES Courses 
Beauty and Wellness Courses
and more .... 
© 2016-2020 Copyright Aimfill International. All Rights Are Reserved.